CZ P-01 REVIEW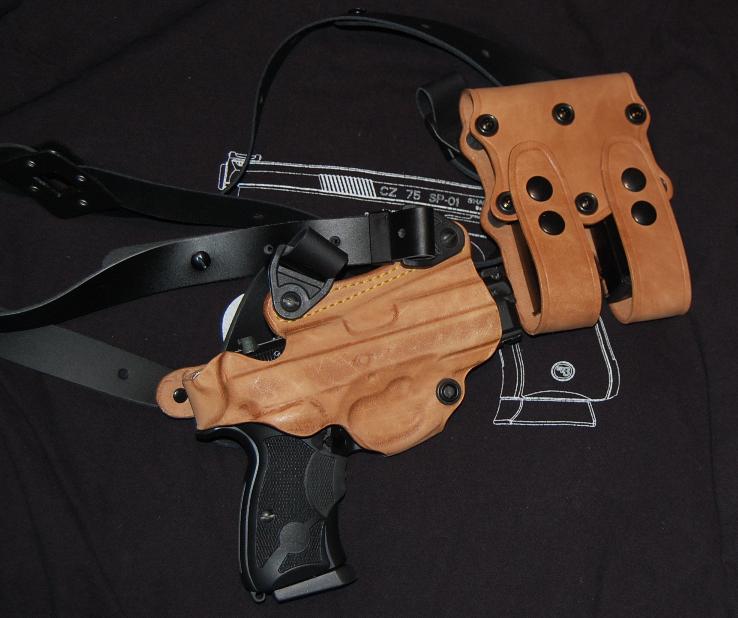 Introduced several years ago by CZ Uhersky Brod to replace the aging PCRs in the duty and shoulder holsters of Czech Police forces. ---------------------- The new CZ75 D Compact (European designation) underwent numerous tests for both reliability and durability. -However, what has evolved to become the CZ75 P-01 for the American market and other places outside the EU. Has become a smash hit among those seeking a compact sized gun with traditional reliability and accuracy associated with CZUB products. -----------------Having help name the P-01 by request quite some years ago from the factory- when they were seeking my input. ----------------------------------------------------- I was very surprised to see P-01 stamped on the pistol in my hands a short 6 months later. -The change from a cast(PCR)to a forged receiver and addition of a tactical rail for a light or laser, has surely influenced sales along the way. -The P-01 remains a strong seller in the market flooded by Glocks and other pistols intended for police duty or concealed carry. This pistol for review is stamped '09 and seems to every bit as good as my first P-01 was- or maybe even better. -GUN MODIFICATIONS: CT Laser Grips-CZ Compact Model LG-475 CZ-USA: Tru-Dot Tritium Night sights CZ-USA:#15 Compact Mainspring Steve Bedair Stainless Guide Rod. ------HOW IT SHOOTS: Knowing from limited dry-firing, that the trigger pull in both DA and SA were reduced by the installation of the #15 pound mainspring. I was curious to see the results on paper.
---------Loading up my 9mm Hornady FTX ammo, and also some XTP, Remington FMJ, along with some old stock Blazer 9mm. My first shot was from decocker position: Half Cock. Follow through was smooth as I lit off the first XTP. -----------@15 Yards: My first rounds onto the Velo target were a bit low. A couple more. The Crimson Trace laser-grip was centering the group, but my rounds still hit low.
--I adjusted the red dot a bit higher- and was able to sling 3 rounds of wonderful Hornady FTX Critical Defense into the boiler room of the nasty Velociraptor.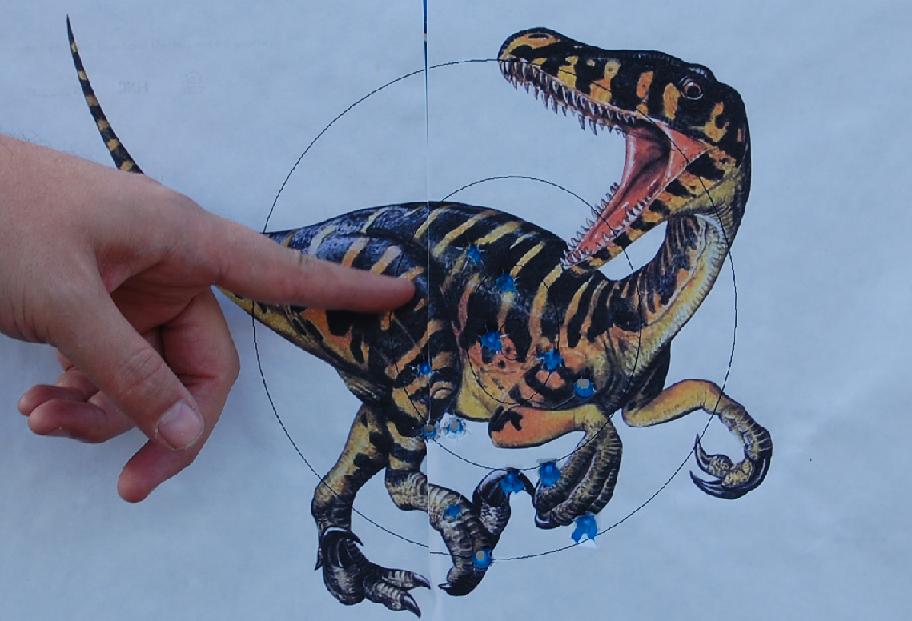 Next up, I chose the Remington 124 gr. metal case ball ammo. --5 rounds hit center, and I was able to hold a bit high on the Raptor and get good hits.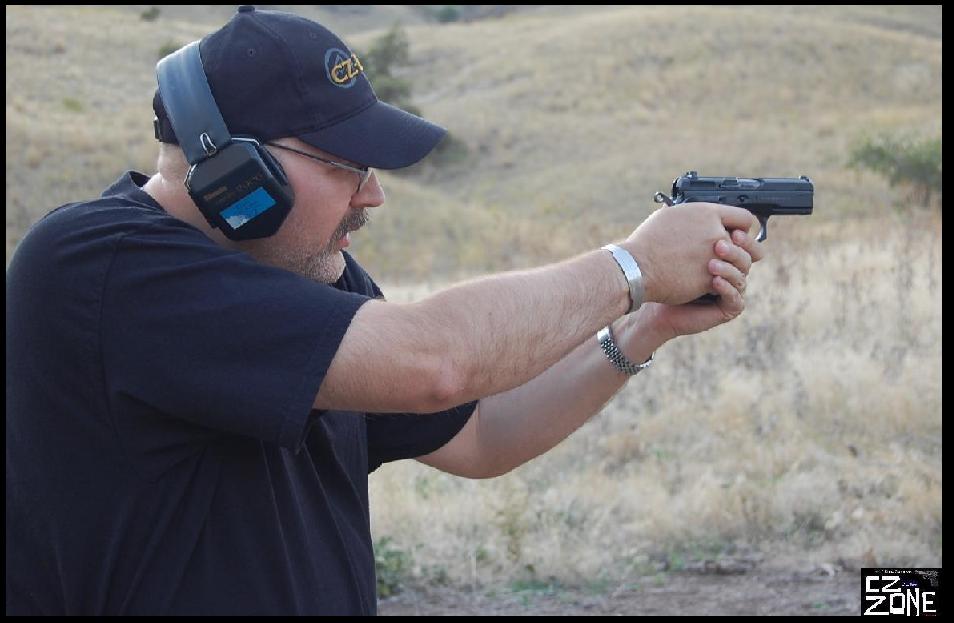 Closing in another 5 yards or so. My accuracy with the P-01 improved. ---- RECOIL: The gun handled recoil quite well. I've often thought that the P-01 was the softest shooting 9mm that I've ever fired. This gun was no exception! I liked the muzzle heavy feel that Steve's stainless guide rod gave the gun, further reducing the recoil. (Steve Bedair's stainless steel guide rods for the PCR or P-01/Compact pistols -www.guiderod.com)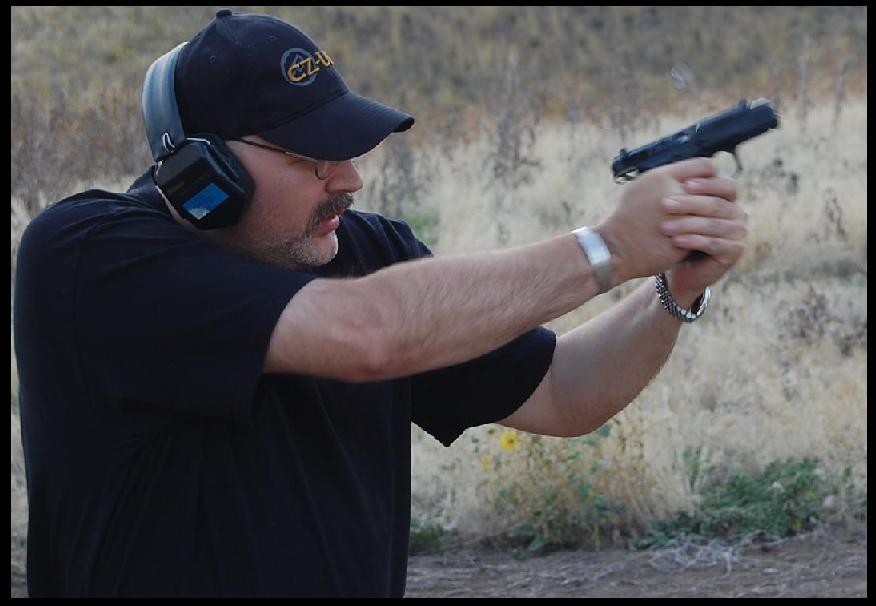 I shot some classic CZ fodder, 10 rounds of the hard-to-find S&B 9mm, with satisfactory results! --------------------------------------------------------- Nancy shot a few of the Remington FMJ in her PCR. The resulting pic was pretty interesting: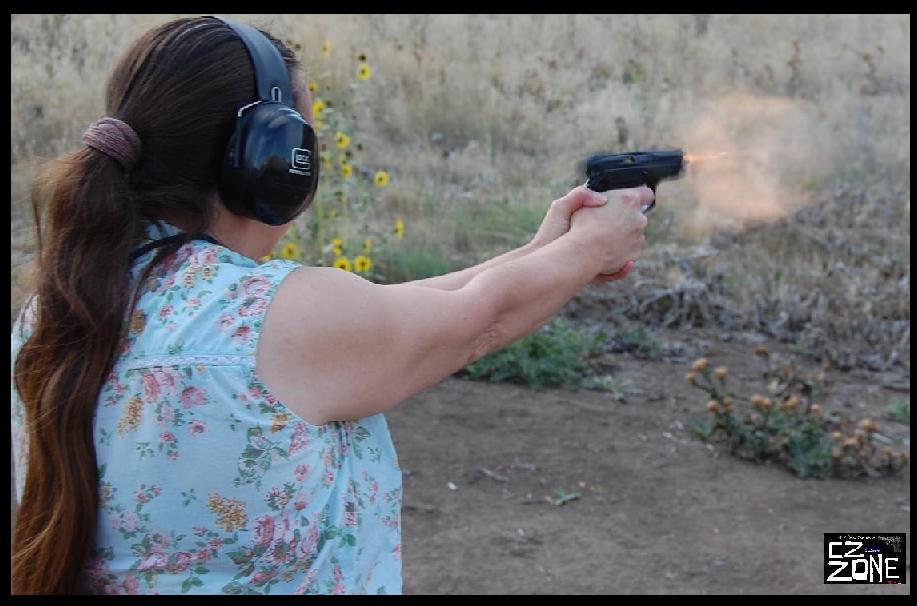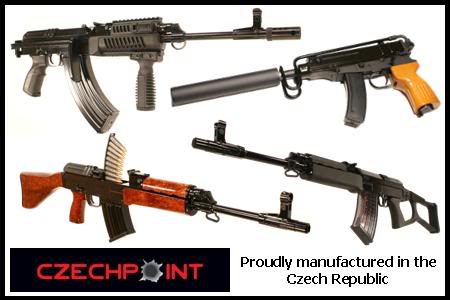 Overall, this outing was Not my best shooting with a new CZ by far, but all the rounds impacted within the target.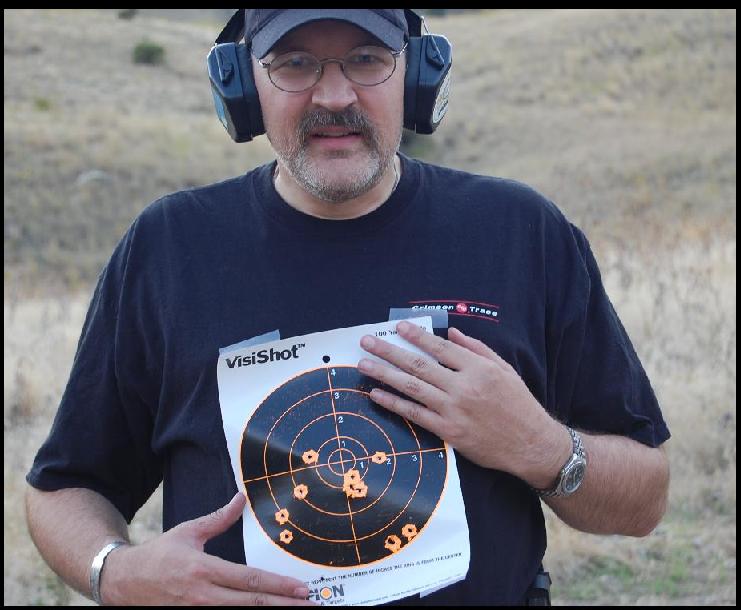 A few, like the Hornady FTX rounds- were side by side. ----------------------------------------------------- Proving that when I did my part, the laser grip and P-01 were capable of extreme accuracy. RELIABILITY: All loads fed well and there was not a hint of trouble from this Mil/police and ccw proven model. ------with some trigger time behind the gun and continued use of the laser grip. I think this gun will serve me very well. ------------------------------------------------------- Look at my CZ-ZONE pages for the P-01/P-06 and even the PCR. Until next time! KEV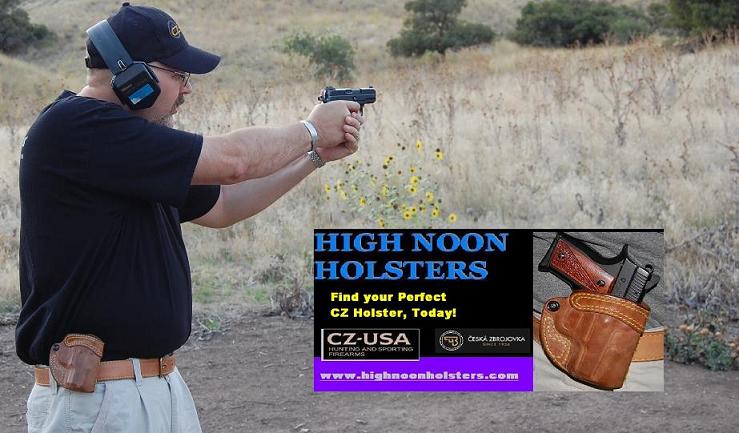 This Best Seller CZ Is:
Compact
Light
Reliable
Accurate
HORNADY FTX
HIGH NOON HOLSTERS
CRIMSON TRACE GRIPS
CZECHPOINT-USA
HAZEL LEATHER
CZ-ZONE BLOG
P-01 REAR
STAINLESS GUIDE RODS
P-01 CRIMSON TRACE
HIGH NOON REVIEW
BACK TO THE CZ-ZONE


Email: czrami@netscape.net